Description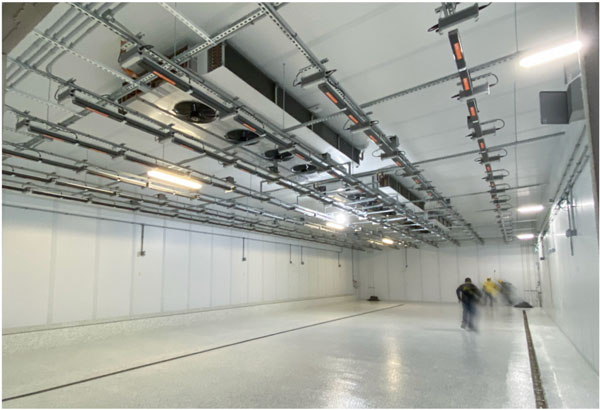 Interior of IMP GCPA Room w/ GC SeamSea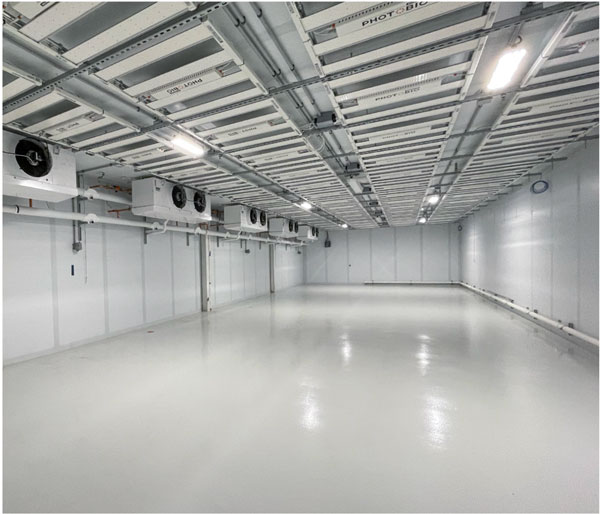 Grow Room Fit-Out with GC IMP & Dehu using Reheat Coils
F E A T U R E S
Perfect for both Typical and GCPA Grow Applications
High-Density PIR or QuadCore™ High R-Value Foam Cores
Will Not Lose R-Value Over Time
42" & 45" Widths; Up to 80' Lengths
Tongue & Groove Connection (See Right)
Water/Air Tight with Minimal Thermal Transfer/Vapor Drive
Semi-Structural, Suitable for Exterior & Interior Walls
Easily Washable with Little to No Additional Maintenance
Reduces CO2 Usage, Odor, and Microbial Spread
The insulated metal paneling solution offered by Grow Controlled is intended to improve the experience of both traditional grow and more rigorous controlled atmosphere (CA) applications. Touting an R34 insulation rating that won't deteriorate over time makes them an extremely efficient and reflective alternative to traditional insulation or spray foam, and most importantly stops vapor drive, enabling RH control.
IMP construction is comprised of coated galvalume sheeting on either side of a rigid closed cell core of Polyisocyanurate (PIR) or new QuadCore™ insulation for improved R-value and fire-resistance. With standard 42" and 45" widths, panels can be manufactured in up to 80' lengths. The tongue and groove connection between panels makes for easy installation. Additionally, the steel sheeting on the panel's faces do not connect, thereby breaking thermal transfer. This means that a single panel wall may be used to partition two rooms with no additional insulation or structural support required, cutting down on materials & installation costs, as well as maximizing internal floor space.
In order to make rooms gastight, an optional flexible and permanent seam tape is applied to the interior panel joints. Then, to ensure a perfect seal and protection from condensation, the tape is painted over with a flexible seam paint. This allows the panels to move in their natural expansion/contraction without compromising the seal.
The panels are semi-structural by nature, so while they are not intended to serve as exterior structural supports, they are capable of creating self-supporting rooms/hallways within a new or existing structure.
Maintenance on the panels is negligible and certainly less than with traditional room construction methods. The panels have a natural resistance to mold/fungi, but when cleaning is required, they may be washed easily. The upgraded finish and smooth texture of interior faces allow for even greater resistance to wear associated with cleaning, and offer fewer places for spores to collect.