Description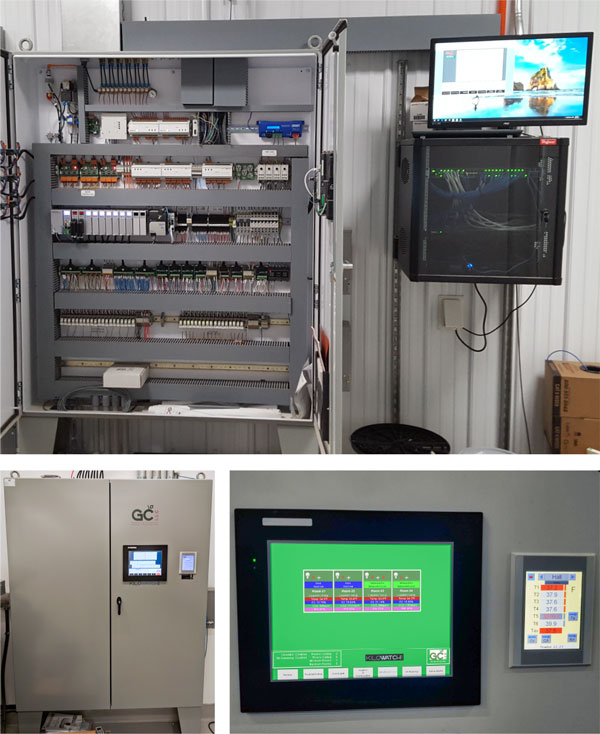 KiloWatch™ Panel with Touchscreens
Another feature when using KiloWatch is the ability to cycle lighting between less than 12 hours on and 12 hours off. This patent-pending feature is one of the key elements in allowing increased growing rotations every couple of years, offering higher profitability. Due to the connectivity and custom nature of the KiloWatch, greenhouses also have the ability to use current weather data to automatically optimize any combination of lighting, shades, and/or louvres to satisfy a set daily light integral target. This not only saves energy and increases production, but improves the lifetime of equipment by reducing overrun.
This system keeps you connected. With daily status reports and alarm notification by SMS and email, you remain on top of your operation. You can also login and view the system and make adjustments in real-time from your PC or smartphone as if you were standing in front of the interface. The system also carries data logging capabilities that store years of temperature and atmospheric data from your facility, as well as the ability to backup and access that information from the cloud, insuring nothing is compromised during a power loss or system failure.
F E A T U R E S
Automatic Control of Indoor and Outdoor Greenhouse Systems
Patent-Pending Light Cycle Programming
Use Weather Data to Optimize Light, Shade, and Louvre Usage
Lighting Control using PAR Values
Contributes to Patent-Pending GCPA Program
Refrigeration Equipment & System Control
Temperature & RH Sensor Monitoring & Logging
Fan Cycling & Control with Variable Speed Fans
Boiler, Humidifier, and other Facility Equipment Integration and Control for Energy Savings
O2 and/or CO2 Control for Higher Production
Data Logging with Export Options
Cloud Access & Backup of Data
Remote Access & Control of Facility Systems
It may be called the KiloWatch Energy Management System™, but it offers so much more than energy savings. Consider the KiloWatch to be the brains that brings your grow operation to its full potential. Once connected to the KiloWatch, nearly any equipment or sensor can be monitored, controlled, and/or automated, even remotely, taking some of the load off of the grower, while building in a level of insurance unmatched by conventional control systems.
The KiloWatch system uses real-time energy usage monitoring combined with an abundance of energy saving features that translate to significantly reduced operating costs. With demand limiting, dynamic fan stirring, facility lighting control, and compressor management, the system provides up-to-the-minute operating cost reports which allow the operator to understand fully where their energy is being used. For example, staging of compressors and other connected equipment which require high levels of energy reduces energy demand & surges, translating into significant cost savings.
Each KiloWatch is built in-house and fully customized to your operation, so let us help you take your grow to new heights!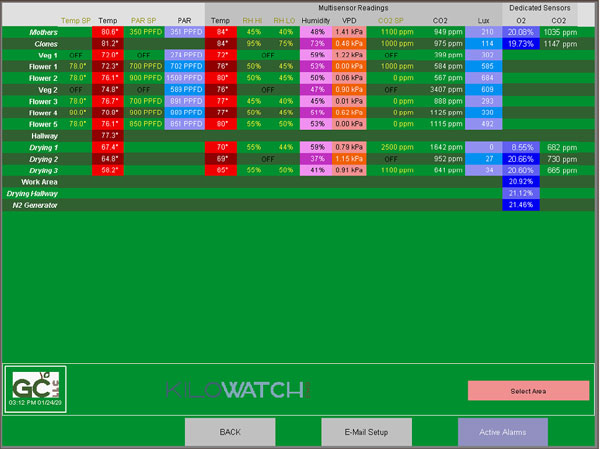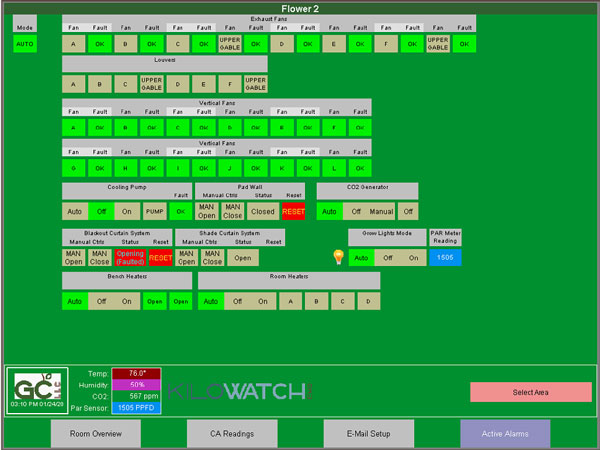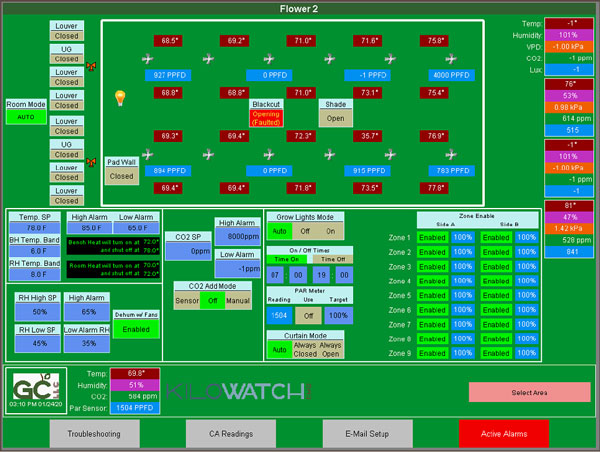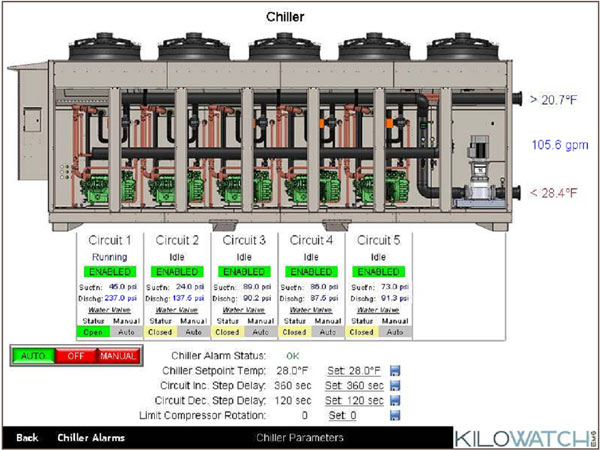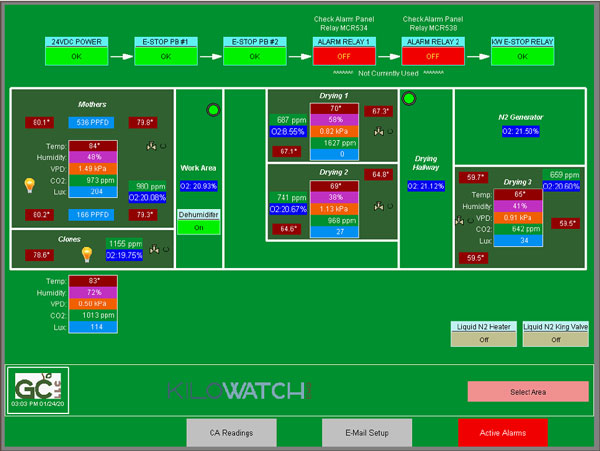 Mothers & Drying Rooms Overview Screens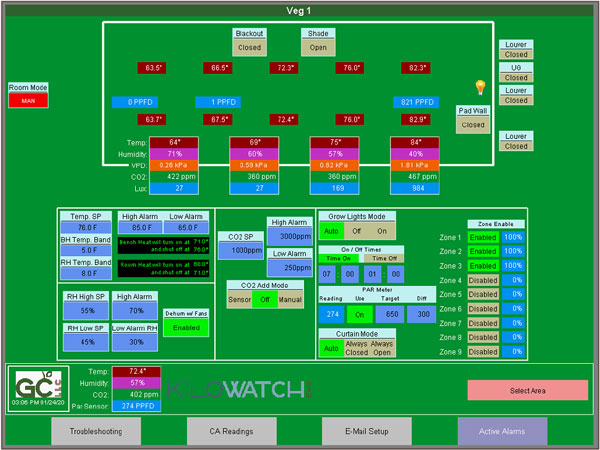 Vegitation Room Overview Screen