Description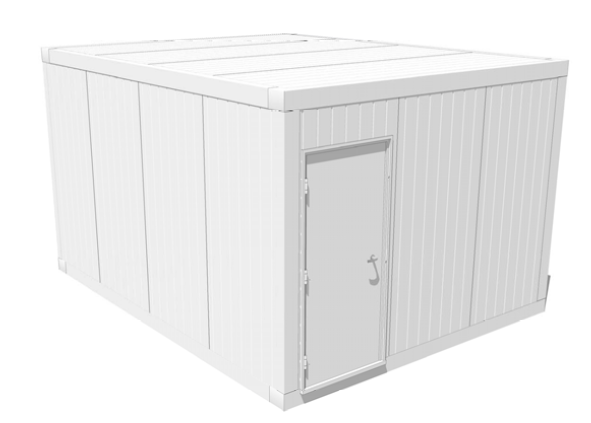 Rendering of Assembled Grow Room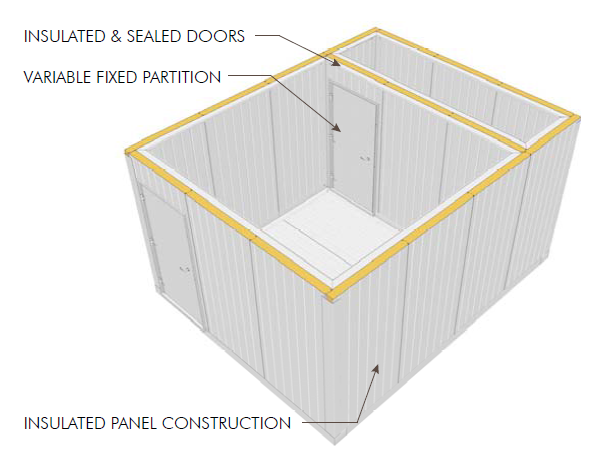 Rendering with Ceiling Removed to show Interior Construction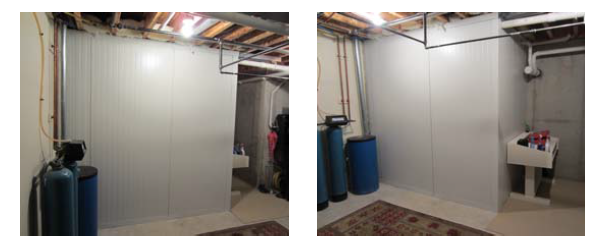 Custom or Built-In Room Sizes Available
In an attempt to provide growers with the most controllable growing scenario for their plants possible, GrowControlled, LLC introduces their line of Isolated Grow Rooms. Constructed entirely of Kingspan® insulated panel by a licensed distributer and partner company with years of experience in controlled atmosphere and cold storage applications, our IGRs allow growers to contain and maintain ideal growth conditions for their plants without disrupting the surrounding environment.
The use of insulated panel construction for every surface – walls, floor, and ceiling – ensures both the best isolation of the room possible, all while containing the optimum growth environment for the plants inside. We have designed a partition inside the room that may be initially positioned wherever it is needed. This allows the grower to maintain different storage conditions within a single IGR without necessitating the removal or transport of the plants outside of the controlled environment. An insulated and sealed-jamb door between all chambers provide easy egress between chambers while maintaining the containment of the growth environment.
A self-contained environment also affords the grower the use of our other storage controls, such as temperature and humidity sensors, heating/cooling systems, and air purification/odor control scrubbers. When coupled with these accessories, a grower can maintain a completely isolated and controlled storage environment with virtually no disturbance to or disruption from the surrounding environment in which the IGR is contained. Contact us today to learn about our premanufactured sizes, as well as custom sizes!
Features
Kingspan Insulated Panel Construction
Insulated Partition between Spaces
Insulated & Sealed Door Systems
Isolate Odors and Gas Levels in Chamber
Models (Approx Size) : 321 (8'x11'), 431 (12'x15')
Custom Sizes Available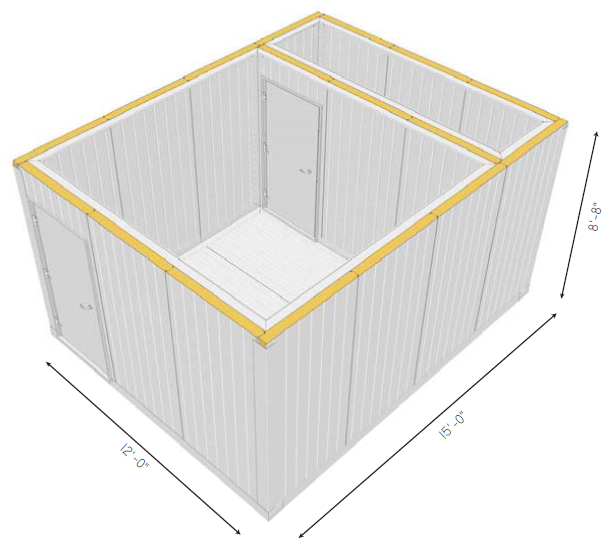 IGR MODEL 431 (Doors Shown in Pass-Through Arrangement)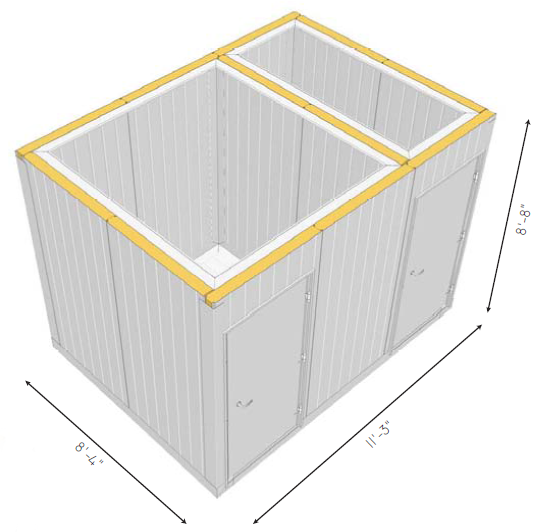 IGR MODEL 321 (Doors Shown in Segregated Arrangement)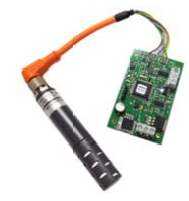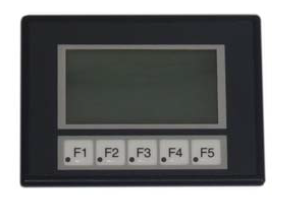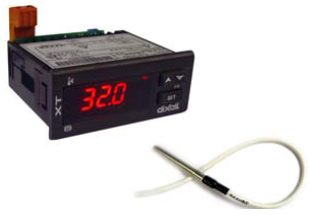 Temperature Sensor with Room Probe