Description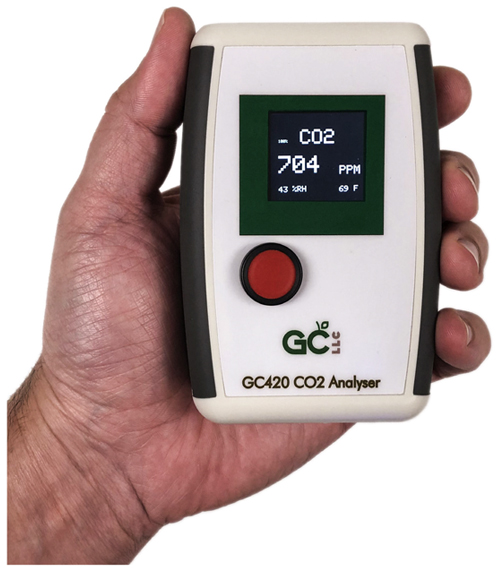 The GC420 is a handheld, battery powered analyzer that displays realtime carbon dioxide levels in the surrounding atmosphere. Furthermore, for added detail, the screen also shows temperature and relative humidity levels. A single push of the button turns the analyzer on, and after a period of a few minutes, it automatically shuts off to preserve battery life.
Calibration of the GC420 analyzer is easy: while outside in fresh air, simply hold the button for a few seconds, and the screen will read ZERO CAL.
Spot checking and knowing realtime readings from the GC420 offers a layer of redundancy to check against readings from other safety and sensor devices.
F E A T U R E S
Portable & Battery Powered for Flexibility
Measures CO2, Temperature, and RH Levels
Simple to Use
Low Maintenance & Simple to Calibrate
Automatic Power Saving
Safety & Redundancy Assurance at a Glance